Credits
This website is using Westhost as a hosting provider. I am their happy customer. Should you be interested in signing up with them as well, follow this link and I will get a referral bonus.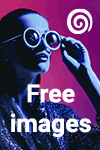 I've been using dreamstime.com for a while now as a provider of free and premium stock photography. I've yet to find a keyword where I couldn't get an interesting picture from them. I will receive a referral bonus if you follow this link to signup.
For the most part this website is built using free software and services. Without their contribution, this site would not exist. The site is build using WordPress, leading blogging and CMS platform together with the Arras Gaming theme.
WordPress allows you to use plugins forvarious functions:
Akismet Comment spam blocker.
Fasy Secure Contact Form Contact management, avoiding address harvesting and spamming.
FD Feedburner Plugin Using Feedburner for RSS feeds.
GD Custom Posts And Taxonomies Tools, allows to add selection attributes.
Google XML Sitemaps Sitemap generator with 1,000,000+ downloads.
OpenID Allows you to login with ID's from other sites like facebook or Google.
Query Multiple Taxonomies, helps navigating the site.
Restrict Categories, by Matthew Muro
Revision Control, allows for excessive editing without using to much space
SEO Ultimate, Search Engine Optimization
Simple:Press, Discussion Forum
User Role Editor, allows some control over signups, helps keeping spammers in check
W3 Total Cache Website Performance Enhancement.
WordPress Backup to Dropbox, just in case
WordPress Social Login, allows to login using other sites credentials
WP to Twitter, trying to direct some traffic to the site
And here's another website, which was very useful creating the look and feel of the site